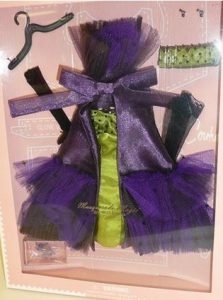 What do you get doll collectors as gifts? Dolls? Sure! But what else?
Doll Magazines
Did you ever think about getting them a subscription to a doll magazine? There are actually several to consider, including American Girl, Antique Doll Collector, and Art Doll Quarterly. A quick Google search online will find you several options to consider. Also, if you go to antique stores or yard sales, you're likely to find old doll collector magazines— so those make good gifts, too, because it's neat to see what was being written about and photographed years ago. If there's one thing doll collectors love, it's looking at dolls and finding out information on them!
Doll Stands
Next, consider giving doll stands as gifts for collectors. After all, stands help stand dolls up for display, and that's a good thing. It has been said a collector can never have too many stands, and that is so true. Small ones, tall ones, you name it! Also, look for cleaning supplies for doll clothes– that's something a collector would appreciate. They probably already have plenty of clothes but, perhaps, no way to clean them.
Doll Clothes and Accessories
Depending on what the collector you know already has, consider getting them gifts for their dolls that include clothes, shoes and, of course, accessories. "One can never have too many shoes" is true in the real world and the doll world! You might even consider making a homemade custom doll outfit for your collector friend to add to his or her collection.
Doll Parts
Other gift ideas for collectors include doll parts, such as doll heads, limbs and bodies. Or you might want to get them some dollhouse items, such as miniature dishes, furniture and even realistic looking little foods and drinks– to help "set the scene" for dolls and the doll lives they lead.
Take a look around the Gigi's Dolls website to get some ideas on what to get your collector friend or family member for their birthday and/or an upcoming holiday. Peruse the doll clothing section, doll accessories, as well as the books, too. And if you have any questions, call 773-594-1540 or email questions@gigisdolls.com.