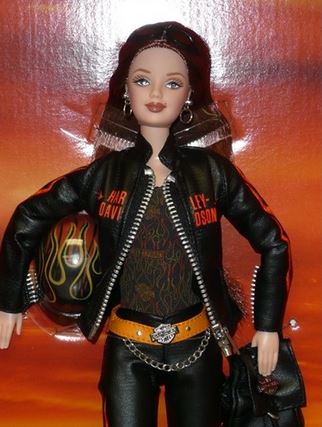 Barbie dolls can be worth a lot of money if you have certain ones. Take, for instance, the original Barbie from 1959. The first Barbie wore a black and white swimsuit, had a side ward glance with her eyes, and had her hair in a ponytail. If you have her in her original box, and the whole package is in in mint condition, expect to fetch up to $10,000 for it! Not bad, considering you would have paid about $3 for her back in '59!
Valuable Vintage Barbie Dolls
Other highly prized vintage Barbie dolls include the first two black Barbies from 1967 and 1968. In 1967, a black Barbie, aka Black Francie, made her debut. Essentially, she looked just like a white version of Barbie with darker colored skin– she had the same facial features as a white woman. Black Francie today could fetch between $500 and $2,500. Meanwhile, in1968, Black Christie debuted, and this time around a new mold was created to give her a more appropriate black look (with appropriate facial features). Black Christie had a string you could pull and she would then talk! If you have a Black Christie still in the box (never removed) you could get upwards of $600for her today.
1968 saw the release of "Barbie Loves The Improvers."Available as a blonde or redhead, this doll was part of an Inland Steel gift set promotion, and only a handful were ever made. Inland Steel made steel drum containers, and their Barbie wore a unique outfit that looked like something you'd catch Lady Gaga wearing today! If you have one of these dolls, you might make $10,000 or more selling it on eBay because it's rare and unusual.
Finally, a more recent Barbie, 2008's AKA Centennial Barbie, is worth about $500 today because it, too, like "Barbie Loves The Improvers,"was/is rare. AKA Centennial Barbie was created to pay homage to the AKA sorority centennial. AKA– Alpha Kappa Alpha– was the first sorority for black women and it celebrated its 100th anniversary in 2008.
Gigi's Dolls has a section on our website for vintage Barbies; currently, we have a brunette Midge doll going for $225. Check her out here.