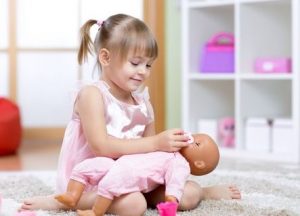 "Finally, a doll that looks more like me," she said, as we strolled past the toy aisles in a giant store. "It's about time!"
Indeed, doll makers are waking up to the reality that not every girl or woman is stick-thin with blonde hair, blue eyes, big boobs, long legs, and hardly any waist. In today's world there's such a thing as "empowerment feminism," which is helping to transform the way people think about many things, including dolls.
For instance, just recently the makers of Barbie announced their plans to put out 17 new dolls honoring "historical and modern-day role models around the world." These dolls include artist Frida Kahlo (the one with bushy eyebrows), pilot Amelia Earhart, NASA mathematician Katherine Johnson (think "Hidden Figures" the movie), as well as more modern strong women, like boxer Nicola Adams and Olympic snowboarder Chloe Kim.
For a long, long time, diversity wasn't a buzzword in the doll world. The Barbie look of the 1960s was the main look. Obviously, times have changed, especially since the rise of feminism in the 1970s all the way up to today.
In recent times, doll shapes and skin tones have become more diverse. 2015 saw flat feet instead of pointy feet (the kind meant for high heels). 2016 saw body shapes that weren't just stick-thin. And 2017 saw the first hijab-wearing Barbie doll introduced.
The beauty standards of past generations are changing, thankfully. Dolls are evolving to better reflect the diversity around us.
If you need help selecting the right doll for your needs, contact Gigi's Dolls today.